How to add new nominal codes
To add a new nominal code first go to a client's Bookkeeping dashboard (this can also be done on the Final Accounts dashboard if active), click on the Advisor Tools drop down at the top of the page and select Nominal Code.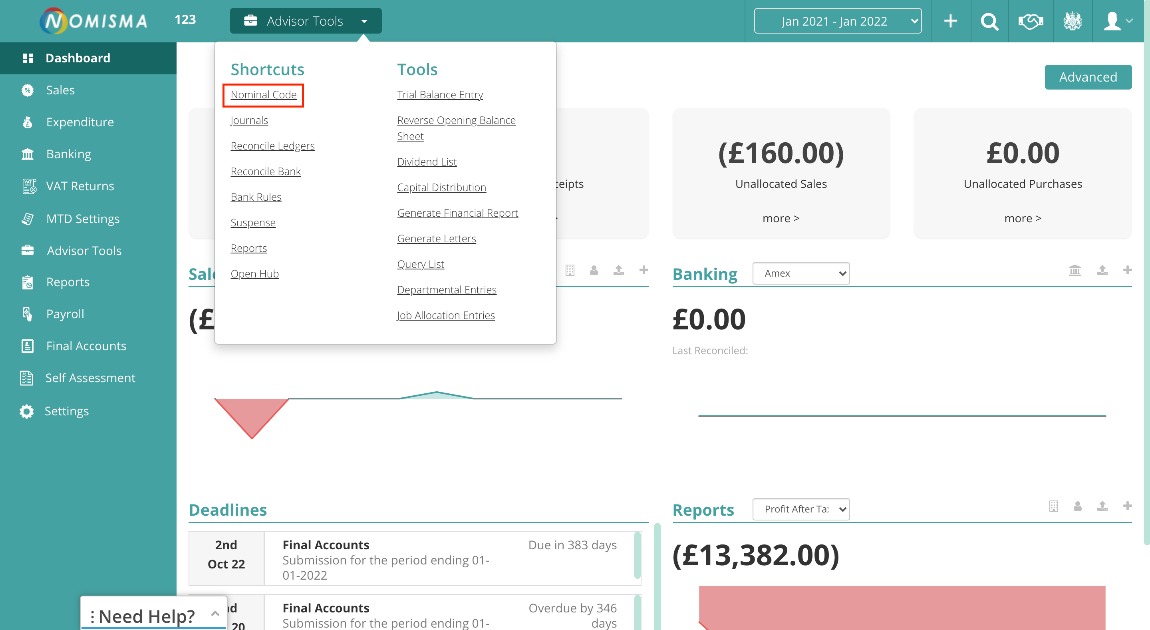 Click on the Add Account button in the top right-hand corner of the Account page and then select the desired Account Type from the pop-up page that will appear (i.e. Income, Expense, Payment).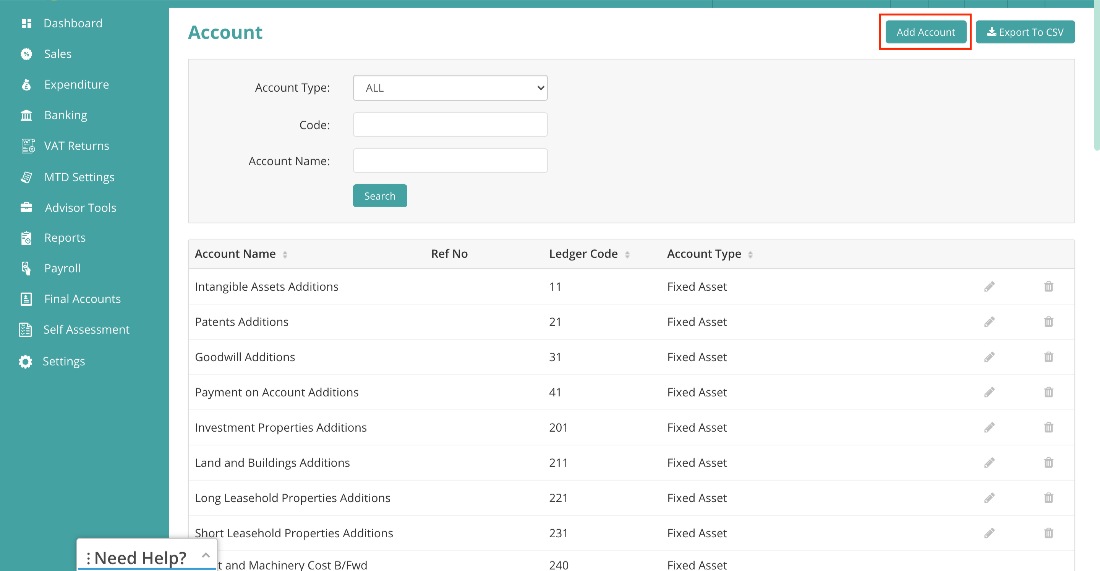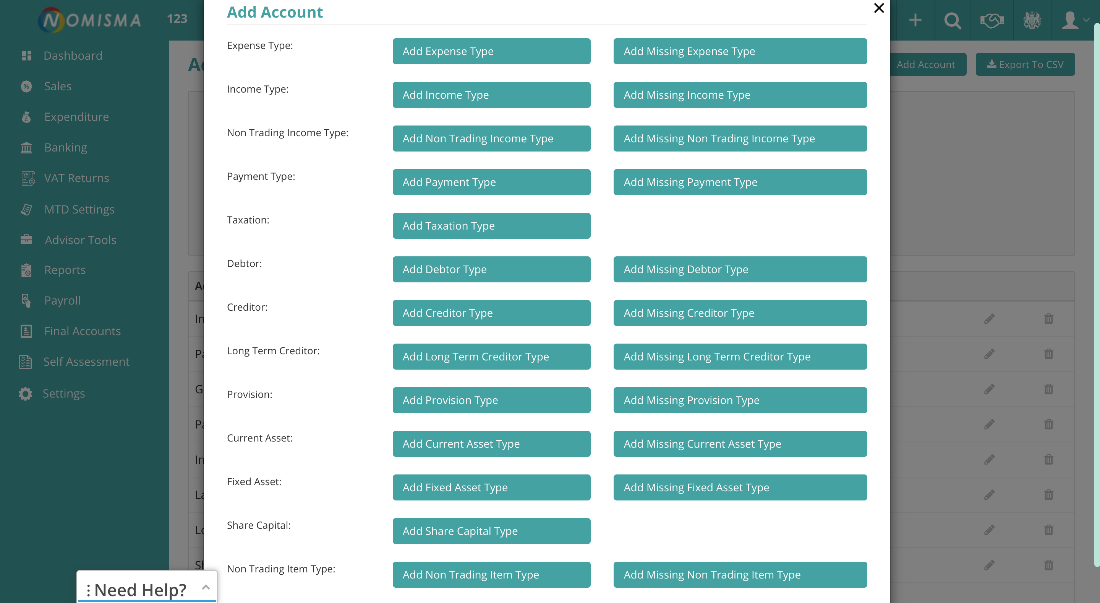 Then enter the relevant details such as Head Name, VAT Type, Description and any other details that can be added if necessary. You will need to map the new code to an iXBRL account (ledger) by selecting a relevant option from the Ledger drop-down menu. Once this has been completed, click Save and the newly created nominal code can be searched for using the search tools on the Account page.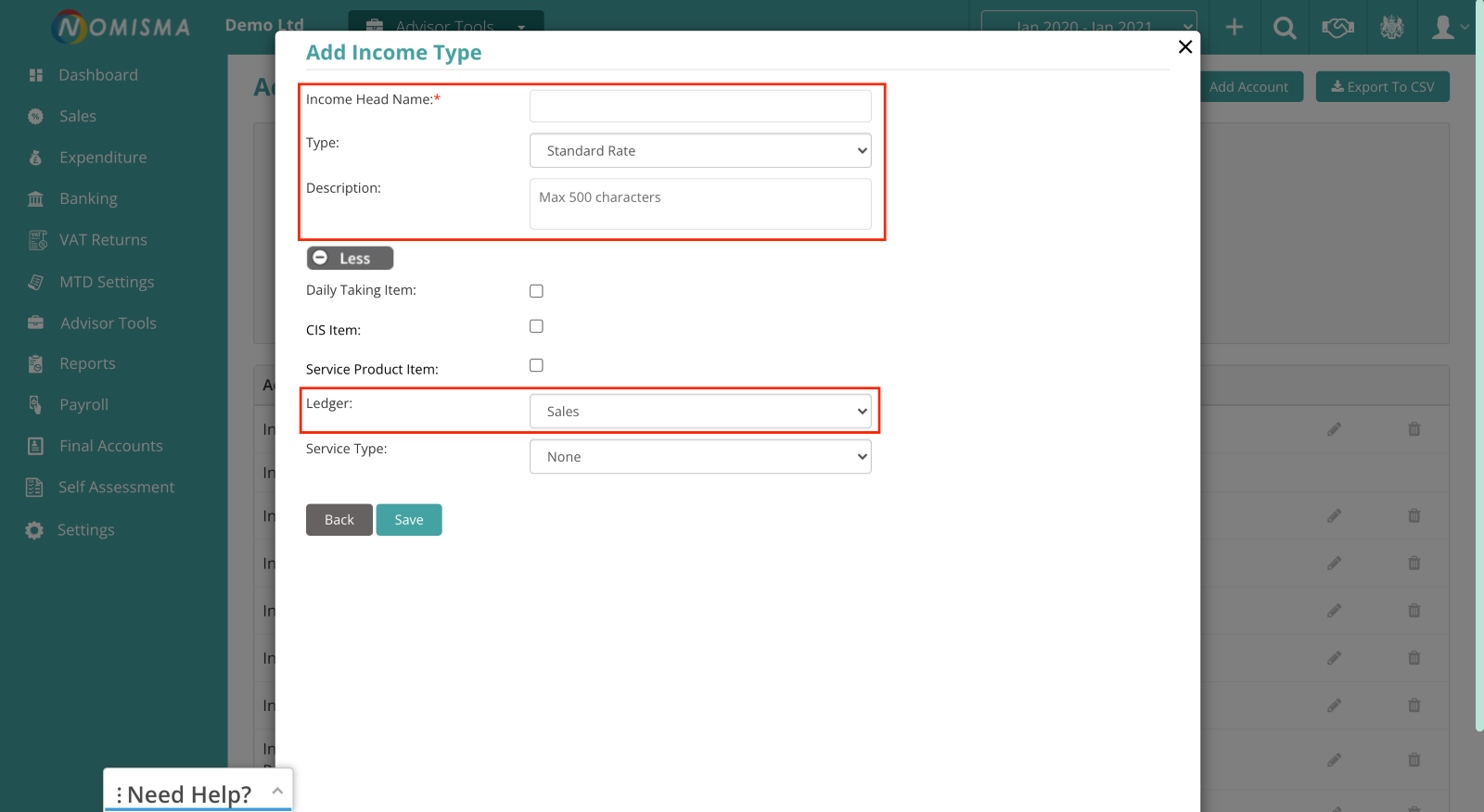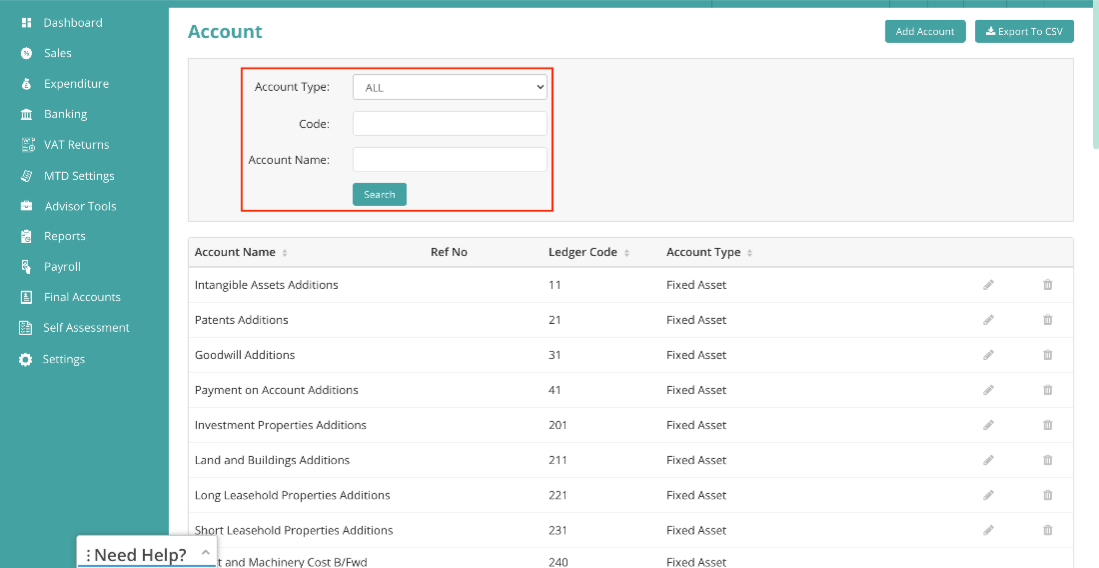 Related Articles

Our brand new help centre and community is now live!

We absolutely love our community of Nomisma users and want to bring as many of you together as possible. Since we can't actually meet, our research has led us to realise a virtual community is just as good as any. So, we're realising our very own ...

How to manually add bank transactions on Nomisma

From the left-hand menu Click on 'Banking', then choose on 'New +', and select 'New Transactions'. Following this select the bank you wish to upload the transactions to. Complete all the relevant details Date, Description, Received, Spent, VAT type, ...

How to add a Bank account on Nomisma

To add a new Bank account firstly click on the left-hand button 'Banking', then select the 'New +' button, from here select either 'New Bank Account' or 'New Credit Card'. Complete the relevant information Bank Name (can select 'other' if bank name ...

Adding a new employee

1. Go to the Payroll dashboard, click on the New Employee button, populate the relevant fields in the Personal Details, Mandatory Payroll Information and Pay Details section under Employee Details and then click Save. 2. Populate the relevant fields ...

How to add a Director

To add a director, first go to Settings on the left-hand menu of the client's dashboard, go to the Directors section, click on the Edit button in the top right-hand corner and click on Add Director. Enter any relevant information such as ...