How to produce management reports
To produce management reports first go to Reports on the left-hand menu of the client's main dashboard and then select which type of report is to be produced.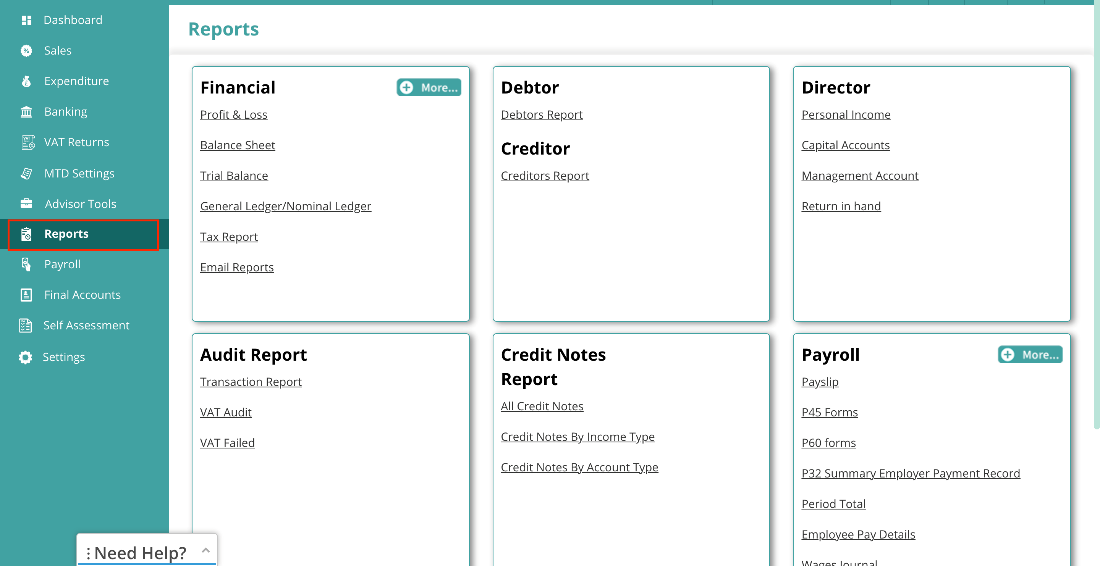 To compare current figures with any past figures that have already been produced for this client, first select a Date range (i.e. yearly, quarterly, monthly) and then select how many of these previous periods you wish to compare to within the Compare with field. These reports can then be exported as a CSV file or a PDF file which can then be shared with clients if necessary.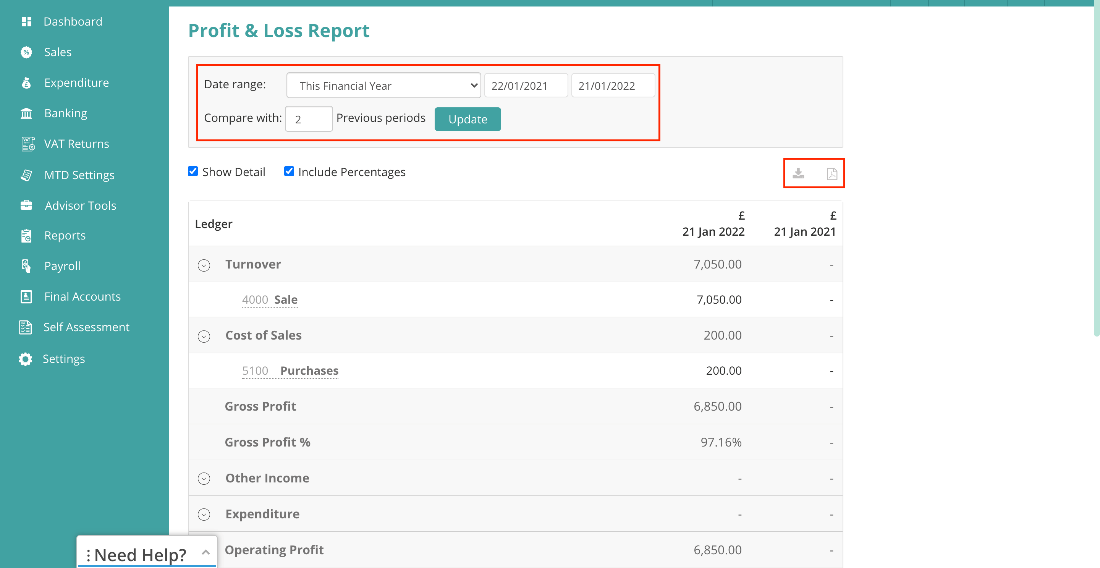 Related Articles

Payroll reports

Go to the Payroll dashboard, click on Reports and within the Payroll Reports page there will be Employee related reports and Company related reports to select from. You will also be able to select and view any previous reports generated by changing ...

Payment Management

Payment management is a feature where you can record the payments you make to HMRC and can be viewed in a P32 report that is updated in real-time in accordance to the payments made to HMRC. To enable Payment Management: Go to the Payroll dashboard, ...

Leave management

Setting up leave management: Go to the Payroll dashboard, click on Edit Company and then go to the Common Contractual Terms section under General Terms. Populate the relevant fields and click Save. Editing leave terms for an employee: Go to the ...

How to process dividends and produce a dividend voucher

To process dividends for limited company profiles you will have to of first set up shares for the directors/shareholders. Once this has been done, go to the main dashboard of the client in question, click on the Advanced button in the top right-hand ...

Agent Setup - Practice

The Practice tab is where an Agent will enter all the necessary details about their practice and also all the Director/Members/Sole Trader details (depending on what has been selected for the Accountant Practice Type field). Click Save once all the ...