Setting up Bank Feeds on Nomisma
Nomisma has partnered with "True Layer" to provide you with the bank feeds functionality. To setup bank feeds, first you would need to Select 'Banking' from the left-hand Menu, then choose 'New +' and click on 'Setup new Bank feed'.


Following this you will be redirected to 'True Layer' where you will need to follow the onscreen instructions to setup the bank feed. Once this has been done, you will be redirected back to Nomisma.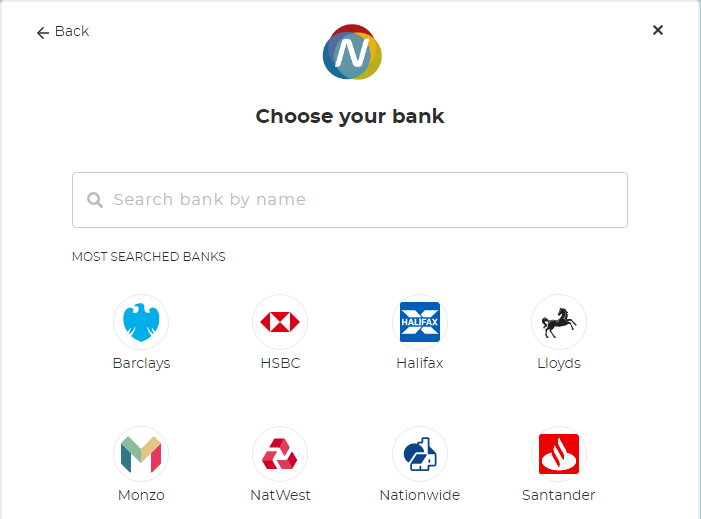 On Nomisma, you will then need to either create this account as a new bank account or link it to an existing bank account previously added to Nomisma. You will do this by choosing the relevant option using the 'Link Bank Account' drop-down menu. Then, select the 'Bank Name' and click 'Link Account' to complete the bank feeds setup process.


Related Articles

Refreshing Bank Feeds on Nomisma

Bank feeds will need to be re-authorised every 90 days. To do this, click on 'Banking' on the left menu, then choose 'View', and select 'Bank Account'. You will then need to click either the 'Refresh Bank Feed' button or the 'Feed Exipred' button and ...

Getting historical transactions via bank feeds

To pull through historical bank transaction via the bank feed feature you will first have to have a bank feed set up on Nomisma. Once a bank feed has been set up, go to Banking on the left-hand menu of the client's main dashboard, click on the View ...

Convert PDF bank statements into CSV files using Nomisma

Using Nomisma you can convert PDF bank statements into CSV files. This can be found under 'Banking' then click the 'PDF to CSV Conversion' button. You can convert PDF bank statements from Barclays, HSBC, Lloyds, Metro, NatWest and Starling. Select ...

HMRC Data Setting

By enabling the HMRC Data Setting, this will allow you to pull through any relevant information from the HMRC portal that you can choose to save on a client's Self-Assessment tax return within Nomisma. To enable the HMRC Data Setting go ...

How to add a Bank account on Nomisma

To add a new Bank account firstly click on the left-hand button 'Banking', then select the 'New +' button, from here select either 'New Bank Account' or 'New Credit Card'. Complete the relevant information Bank Name (can select 'other' if bank name ...