How to process receipts on Nomisma
To process a receipt that has been uploaded to Nomisma, first click on the Pending Receipts button located on the client's main dashboard and then click on the icon within the Add column that is in line with the receipt in question.

If you have already created a supplier bill relating to a specific receipt, type in the same date that the receipt was uploaded, the exact amount stated on the receipt and then click the Search button. This will pull through the receipt to the Add Receipt page with a matching Date and type of Supplier. There will be a Download icon which will pull through a preview image for you to compare and match the receipts with. Click the Upload icon to the right to attach this receipt to the existing supplier bill within Nomisma.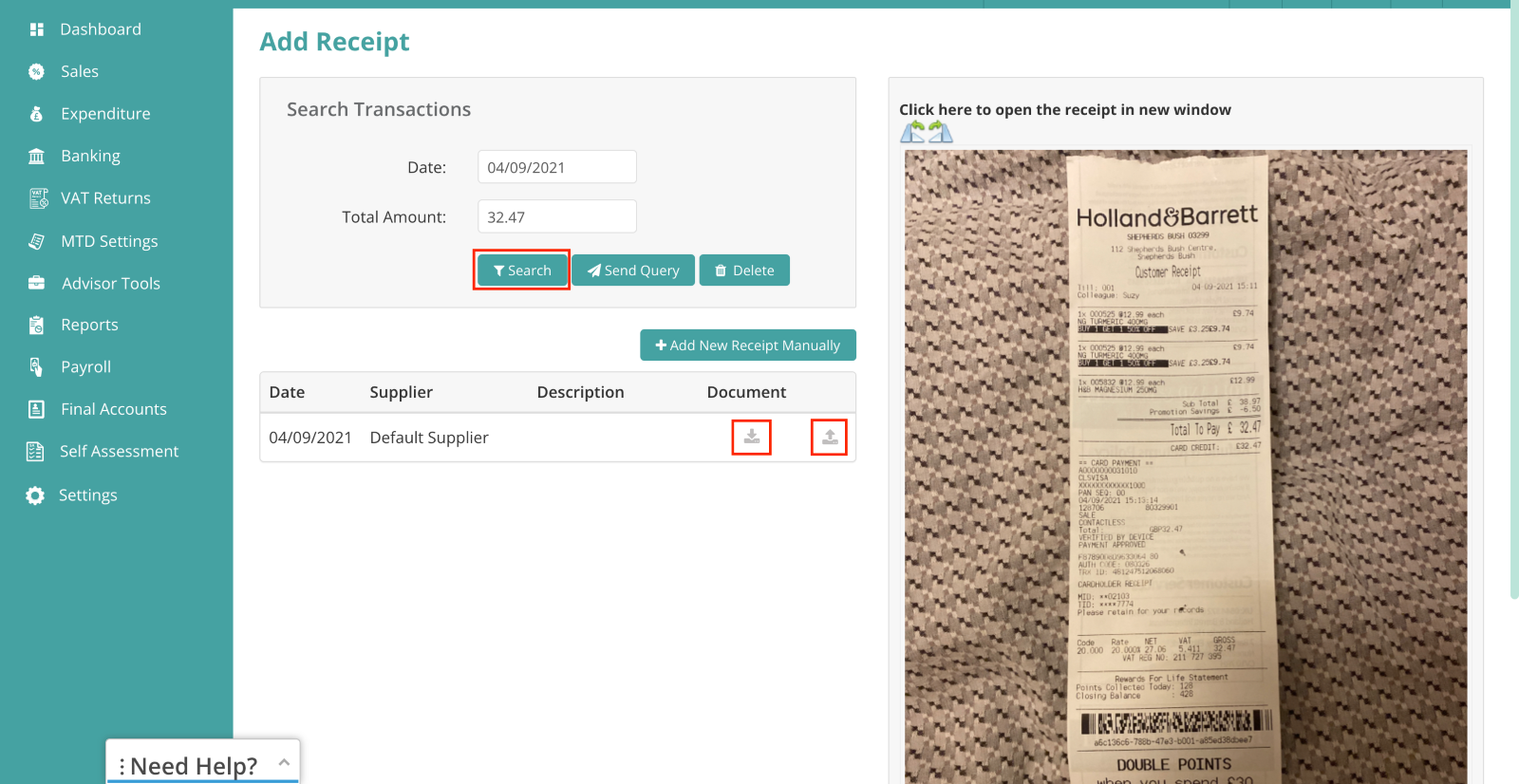 If a supplier bill has not already been created relating to this specific receipt, then click on the Add New Receipt Manually button within the Add Receipt page.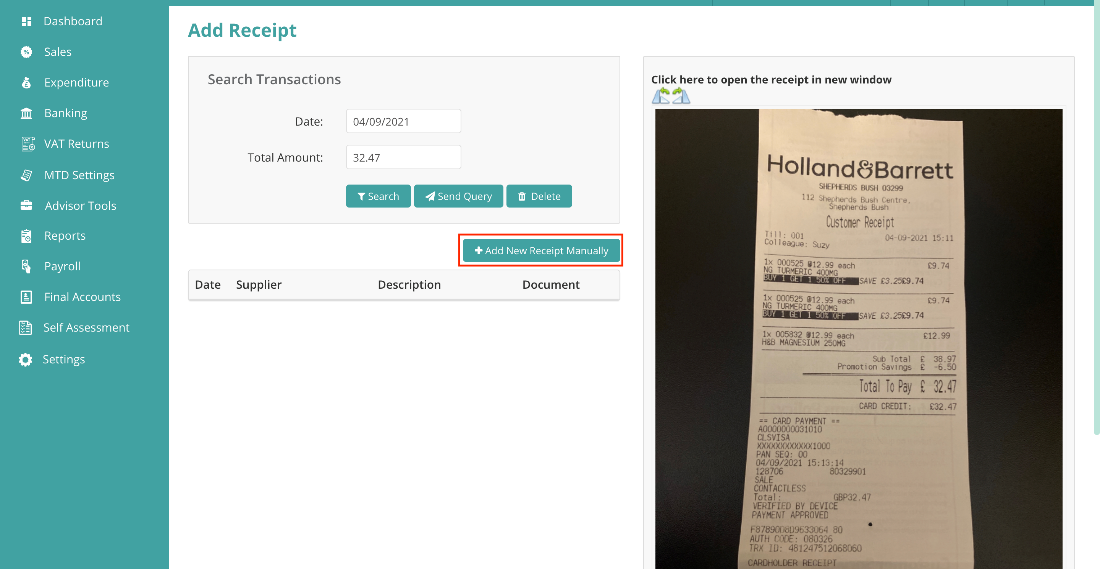 Enter all of the relevant information relating to the receipt and then click Save which will add this under Expenditure as the Receipt Type that was selected during this process (i.e. Supplier Bill). OCR technology will automatically populate the Description field if the picture taken of the receipt is clear and contains the relevant information for this particular field.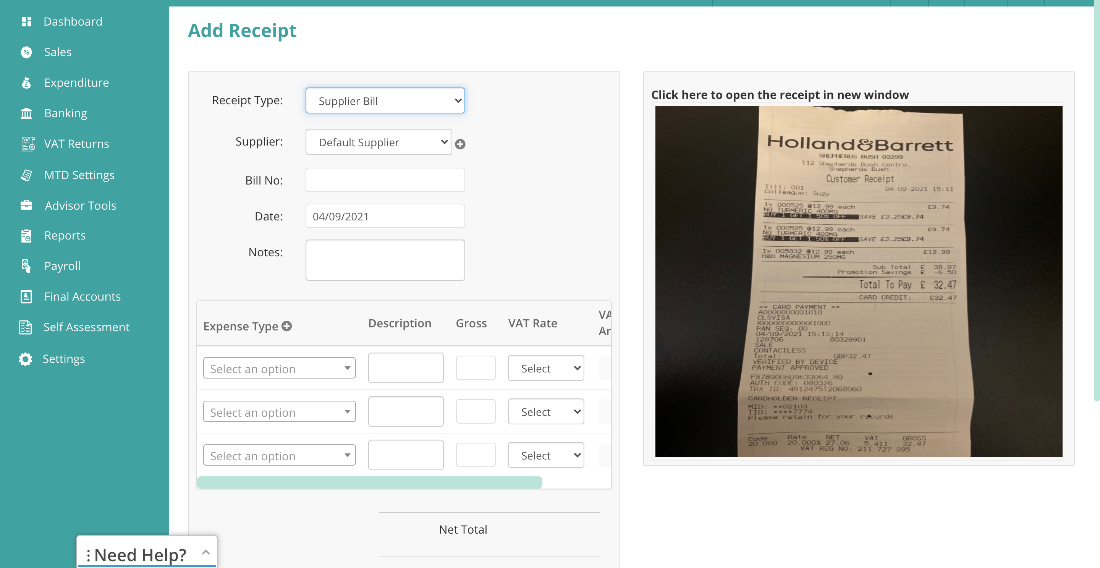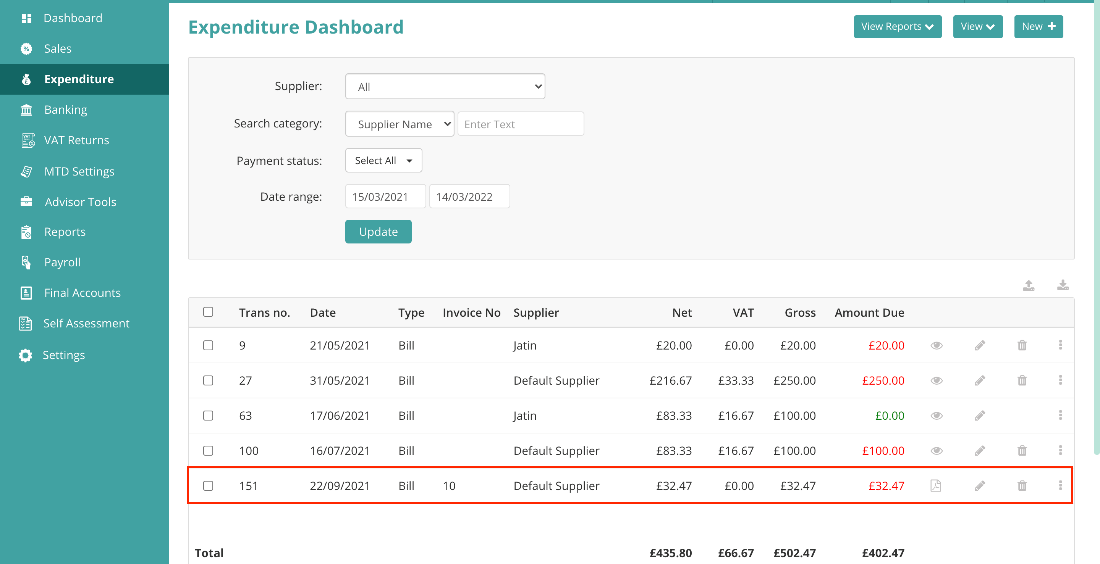 Related Articles

How to upload pictures of receipts to Nomisma

To upload pictures of receipts to Nomisma you will first have to have the Bookkeeping app downloaded (available on both the Apple and Android devices) and will only be available for Business Users to use. Then select which client you wis to upload a ...

Setting up Bank Feeds on Nomisma

Nomisma has partnered with "True Layer" to provide you with the bank feeds functionality. To setup bank feeds, first you would need to Select 'Banking' from the left-hand Menu, then choose 'New +' and click on 'Setup new Bank feed'. Following this ...

How to integrate your GoCardless account to Nomisma

To integrate a GoCardless account to Nomisma first go to Settings on the left-hand menu of the client's dashboard, go to the Payment section and then click on the Edit button in the top right-hand corner. You will then need to tick the GoCardless ...

How to build a good onboarding process within your accounting or bookkeeping practice.

Customer journey and customer experience are two keywords often brought up in conversation and vital to onboarding processes. But, what do they actually mean, and what can you do to improve both? Customer Journey A customer journey is an end-to-end ...

Self-Assessment integration with other Nomisma modules

You are able to link the Self-Assessment module with multiple other modules, allowing Nomisma to pull through any relevant data that has already been inputted in other parts of the software. Bookkeeping: ...